Pastor Thomas Behnke will present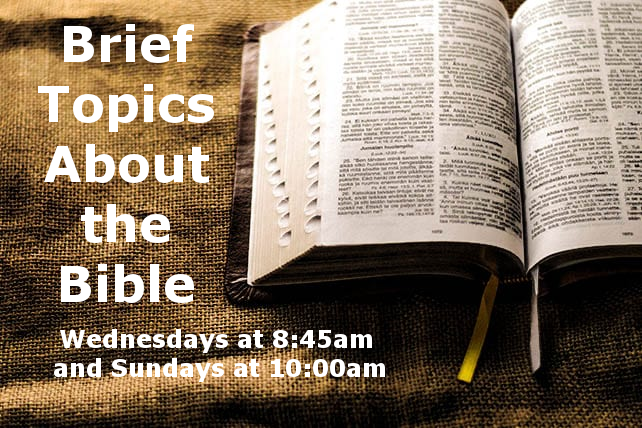 Wednesdays at 8:45am and
Sunday Mornings at 10:00am
If you are a bit on the hyperactive side or have had trouble concentrating during the lingering viral malaise, this fall's Bible study is for you! We'll look at brief biblical topics and learn some amazing and sometimes rather weird facts about Bible times. We'll send the pack of information home with you as well so you can look ahead and perhaps Google interesting information on each topic that you can add to the mix as we progress -- if you want. We will build off of one another's knowledge and hopefully have some fun doing it!
Is Carmel an ice cream topping (or is that caramel?)

Who wore an ephod, and why in the world?

What kind of games did people play when they were bored 3,000 years ago?

Can you give me the recipe for papyrus?
You get the picture. So that we can spread out, we will meet in the church sanctuary on Wednesday mornings at 8:45am and Sundays at 10:00am. BYOC (bring your own coffee -- in a spill proof container

) for the time being. All adults and teens are invited.